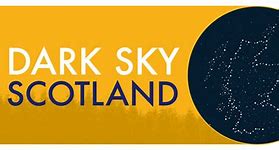 BOGHEAD HOLIDAY COTTAGES ARE 
DARK SKY FRIENDLY 
Boghead Holiday Cottages are situated 20 miles from the Cairngorm National Park and 5 miles from
The Cabrach
The Tomintoul and Glenlivet Cairngorms was awarded Dark Sky Status in November 2018. It is
Scotlands Second International Dark Sky Park
It is the Darkest Park in the UK and the most Northerly Dark Sky Park in the World ….
The Cabrach is one of the top thirty most remote zones in Scotland. It is an area of great beauty with
unspoilt views over mountains and sky and it is here you can get views of the Milky way.
In the Cottage you will find:
Books on Stargazing
A Stargazers guide to Scotland's Skies
A Planisphere – You can use this to find the Stars and Constellations at a particular time of year
Binoculars
Torch
If you are going to gaze at the stars remember it can be very cold here in Aberdeenshire .
: Wear Warm Clothing
: Hats & Gloves (especially important in the Winter)
: Walking shoes or Boots
: There are Binoculars in the cottage.
More Information including Apps & Websites :
www.sigma-astro.co.uk – Information for The Cabrach
www.heavens-above.com – Interactive star map
www.metoffice.gov.uk – All important weather forecast
www.youtube.com/visitscotland– star gazing tutorials
www.aurorawatch.lancs.ac.uk
Aurora watch uk – The Cairngorms vantage points and clear skies mean you have an increased chance of seeing the Northern Lights, log into Aurora Watch and it will tell you if you are likly to see the Aurora
Planetarium Apps 
Apple I Tunes – Sky Guide
---