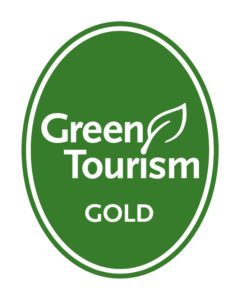 THE FARM
We moved here from Gloucestershire in September 2012 and have since cleared the 1950's buildings and converted the original steading buildings into our 2 holiday cottages, The Byre, which is a three bedroom fully disabled accessible cottage that sleeps up to six people and the Stables which has two bedrooms and sleeps up to four people.
The Steading conversions were started in 2013 & completed in 2019. We have used as many of the original building materials as possible including the roof slates  toppers, ridges & most of the stonework . It was important for us to employ local builders, joiners, plumbers and electricians.
The Farm is small by modern standards 125 acres (50 ha). We are a livestock farm and run Aberdeen Angus beef cattle and Vendeen sheep, we also grow about 6 acres of root crops and we make hay & haylage in the summer to feed our animals in the winter .
We are very aware of the importance of being Eco Friendly and we recycle all our farm plastics which go to be made into other products.
We have recently planted 1.32 hectares of mixed species woodland to widen our Bio Diversity, reduce our carbon footprint and to add to our existing 5.16 Hectares of woodland. We encourage wildlife with minimal use of sprays and we also grow 0.4 Hectares of Bird Winter Seed crop.
We have planted new hedges to increase the Bio Diversity for the wildlife. We use a grass based feeding system for both Cattle & Sheep with minimal bought in outside feed.
OUR ACTIONS
The steadings are insulated to modern standards, with all rooms being individually temperature controlled and use energy efficient LED lights throughout both cottages. We encourage guests to set rooms temperatures to suit their requirements but not to waste heat or light.
Water comes from our own supply and is treated with a UV filter instead of Chlorine, toilets are fitted with flush restriction devices to reduce water consumption. All waste water/sewage is treated in a Aeration plant.
Bag it & Bin it. We advise guests not to flush anything other than toilet paper down the toilet.
Bed linen and towels are line dried where possible and we use Bio Cleaning products – Healthy for the Environment.
Logs for the wood burners come from our own woodland and the electricity is from EDF energy – the largest supplier of Low Carbon generated electricity in the country, we have recently added an Electric Car charging point and encourage our guests to use public transport where possible.
We Recycle Glass , Rigid Plastic, Metal, Paper and Cardboard and there is also a food waste bin .
We support local business by using local suppliers and contractors including a locally sourced welcome pack and we promote our Local pubs, Restaurants and visitor attractions including Castles , Distilleries , Museums , Beaches and the beautiful countryside. We also support local producers of food in the surrounding towns & villages such as Deans Shortbread, The Highland Butcher, Bread van, Fish Man and the mobile Fish and Chip Van.
---